PLC PANEL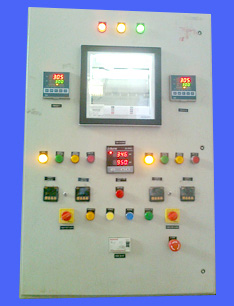 A Programmable Logic Controller, PLC or Programmable Controller is a digital computer used for automation of electromechanical processes, such as control of machinery on factory assembly lines and control of Electric supply to various electrical loads. Successfully interfaced with the panels and is installed in various Industries.
DRIVE PANEL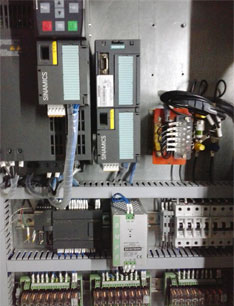 This panel is applicable in various industries for controlling power supply. Offered panel is designed and manufactured using the finest grade raw material and sophisticated technology as per the set industry norms. We offer this panel in both, standard and customized options as per the requirements of clients.
DISTRIBUTION PANEL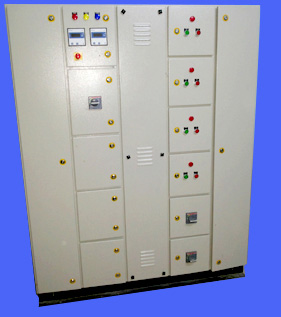 A distribution board (or panel board) is a component of an electricity supply system which divides an electrical power feed into other circuits, It has a key role in supplying power and protecting permanently installed equipment for building such as power and lighting facilities while providing a protective fuse or circuit breaker for each circuit, in a common enclosure.
Product Range
Water Treat Plant
RO Plant
DM Plant
Softner Plant
UF System
Ozonation System
Waste Water Plant
Sewage Treatment Plant
Effluent Treatment Plant
Industrial Electrical Panel
PLC Panel
Drive Panel
Distribution Panel
Beverages Packing Equpments
Injection Moulding Machine
Blow Moulding Machine
RFC Machine
Shrink Wrapping Machine